Loki Software, Inc.
Overview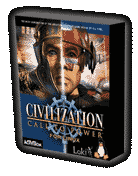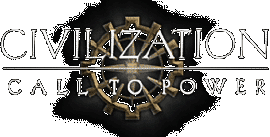 The return of a classic! Civilization: Call to Power is the latest in the line of the "Civilization" games. Build up your civilization from the dawn of the Stone Age until it reaches for the stars--and beyond.
Through conquest, cooperation, skulduggery and innovation, you can build a civilization for the ages--or land on the scrapheap of history. If you're feeling invincible, you can test your mettle online or over a network against multiple players. For strategy game fans, this is a must-have.
Now Activision's classic is available for Linux from Loki. Ported to Linux 2.x and glibc2, and with its own open-source MPEG player from Loki, Civilization: Call to Power will enthrall you with its graphics and interactive play.
Newsgroups
If you'd like to talk about Civilization: Call to Power for Linux, meet with other players, or challenge other players to a tournament, then head on over to our newsgroups. Here's a list to get you started:
Minimum system requirements
Linux Kernel
Linux kernel 2.0.x or 2.2.x and glibc-2.x

Processor
Pentium 133 MHz, PowerPC 133MHz or Alpha Processor
CD-ROM
4-speed CD-ROM drive
RAM
32 MB required; 80 MB swap
Sound
OSS compatible sound card
Hard disk
Minimum 400 MB free disk space
Video
X Window System ; 16-bit color
Misc
Internet connection (for Internet play) ; Network card (for net play)

Products | Order | Resellers | Support | Development | Press | News | About Loki
© 2000 Loki Software, Inc. | Contact Us | Webmaster
Loki is a registered trademark of Loki Software, Inc.
Note: This site currently only fully supports Netscape Navigator 4.x or Internet Explorer 4.x or better. We will be adding support for other browsers shortly. We apologize for any inconvenience.